Virtualization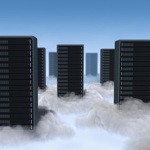 If you in need of transfering your IT infrastructure to the Cloud, with a cloud hosting solution that ensures market leading benchmarks for performance, reliability, security and uptime.
Access the latest enterprise grade technology with no capital investment; reduced administration and running costs; improved business continuity and disaster recovery capabilities and enjoy cutting edge security – all with the peace of mind that comes with knowing your cloud services are being looked after 24/7 by our expert engineers.
W can help you with setting up:
Hyper V-Cloud
Dedicated cloud servers with market leading benchmarks for performance, reliability and security, with 99.99% availability – guaranteed!
VMware
High performance and flexible bespoke cloud hosting solutions using the latest VMware technology.
Virtual Private Servers
Secure, powerful and scaleable virtual private servers for your business.
Private Cloud
Bespoke private cloud solutions for clients with the highest requirements for performance, security and compliance.