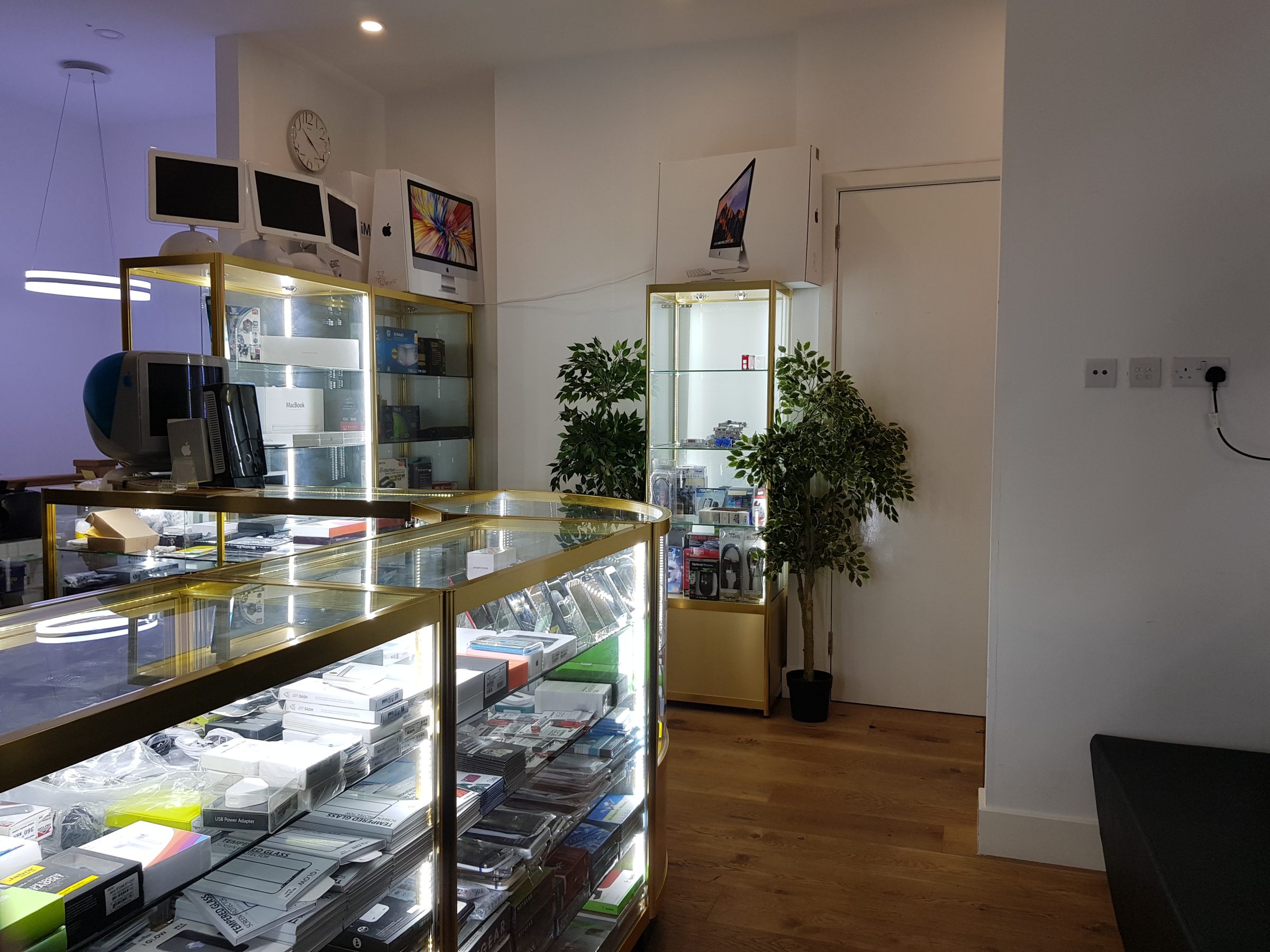 Laboratory & Service Center
32 Tottenham Street
Fitzrovia, London
W1T 4RL
How our repair Services Work
All servicing and repair is undertaken in a controlled professional environment by team of highly experienced and qualified engineers.
We offer a "No fix, No Fee" service on all our repairs.
You can visit our Welcome Desk to drop your device directly.
You can also let us know the Collection and Delivery is required. You can find more information about this service here.
Inspection and Free Assessment
Most of the time initial Inspection and Free Assessment will happen while you wait in our Welcome Desk.
Our engineer will inspect your device to establish where the fault may be, and what the best and most cost effective repair solution is for you.
We will review any parts requirements and complete an inspection report together with a cost estimate including labour and parts.
Then you can decide whatever to go ahead with repair. Our engineer will ask you your best contact details.
Your device will be transferred to our Service Centre, your unit will be assigned its own unique repair reference and location to ensure that the machine and any parts/accessories that you provide to us are kept together.
You will be e-mailed your unique reference number and will be able to check the current status anytime using our online facility.
Additional Quotation
While in repair it can happen we will find additional, previously unknown conditions, like additional internal damage or another component faulty that can affect repair or servicing process.
In such case we always will create a report which will be emailed to you for your approval before we make any further steps. If no email address is provided, we will call you to discuss the quotation.
If the estimate is declined by you or the unit is deemed beyond economical repair (BER) there are no additional charges to pay other than the carriage cost if required. If you do not want your faulty item returned, we can dispose of the equipment for you free of charge.
Repair
Once your approval has been received we will purchase any components required, if not already held in stock. All repairs are completed by our technicians at our Service Centre, and are inspected thoroughly before completion.
Collection or Delivery
Once the repairs are completed to our satisfaction and all tests have passed quality inspection, we will contact you to let you know that you can collect your device in our Welcome Desk. If you have opted for the courier service, delivery is usually made to the same address that we collected the machine from (Please specify any special delivery instructions to us during the repair process).