Category:
Data Recovery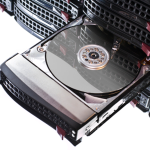 Binary Surgery® team has great experience with data recovery after RAID array controller failure.
Please find below the detail list and availability.
Interface Type

Interface ATA
Yes
Interface SATA
Yes
Interface SCSI
Yes
Interface SAS
Yes

File System

ntfs i ntfs5
Yes
raiserFS
Yes
ext2, ext3, ext4
Yes
ufs
Yes
btrfs
Yes
zfs
Yes
xfs
Yes
jfs
Yes
hpfs
Yes
hfs i hfs+
Yes

RAID Types

RAID 0, 1, 2, 3, 4, 5, 6, 1+0, 0+1
Yes
Hardware RAID
Yes
Software RAID
Yes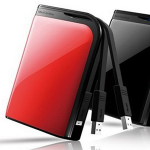 Many data recovery services don't know how to recover data from portable USB hard drives.
We know and we do it.
So if it happened to you, your portable USB hard drive is malfunctioning or just stopped working, just bring it in, we are able to help you.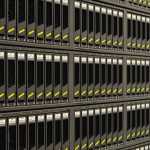 RAID (redundant array of independent disks; originally redundant array of inexpensive disks) is a way of storing the same data in different places (thus, redundantly) on multiple hard disks. By placing data on multiple disks, I/O (input/output) operations can overlap in a balanced way, improving performance. Since multiple disks increases the mean time between failures (MTBF), storing data redundantly also increases fault tolerance.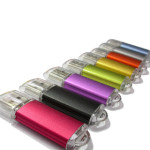 USB Flash Drive – data recovery
If your USB Flash Drive is no longer visible once you plug it in into USB port it doesn't always mean the memory chip in it is gone.
In fact once the memory chip is gone your data is lost forever, but most of the time it is not the chip that fails.
Just pop in so we can try to fix the connection of the PCB and USB plug and see if you can get your precious data back.


>Apple mac Repair Central London , Laptop Repair Central London , PC Data Recovery Central London , PC network installation London, Postcodes covered by our service: EC3, EC2, EC1, EC4, WC2, WC1, WC1T, Postcodes covered: SW12, SW13, SW11, SW2, SW3, SW4, SW5, SW6, SW8, SW1, SW14, SW15, SW7, SW20, SW9, SW16, SW17, SW18, SW10, SW19, Barbican , Belgravia , data recovery Bloomsbury , Central London data recovery, Clerken well , Covent Garden , data recovery Holborn , Moorgate , Shoreditch , data recovery in Soho , Tower Hill data recovery , West End , Noho data recovery, Knightsbridge data recovery, Kensington. Computer repair West London , hard disk data recovery Knightsbridge, Laptop Repair West London , PC Data Recovery in West London areas:Postcodes covered: W1, W10, W11, W12, W13, W14, W2,W3, W4, W6, W5, W7, W8, W9, Acton area data recovery , north circular road data recovery , Addlestone , Bayswater , Brook Green , Charlton data recovery , Chiswick computer repair , Ealing data recovery , data recovery service Elsham , data recovery Greenford , data recovery Hammersmith , Hanwell computer repair , Holland Park , Isleworth , data recovery Kensington and Ladbroke Grove, computer repair Marylebone , Mayfair , North Kensington and Notting Hill , Paddington Queens Park , Shepherds Bush , computer repair Strand and West Brompton, Apple repair Southeast London , Laptop repair London , PC Data Recovery London, network support london, computer repair central london , data recovery service in london Postcodes coverage: SW1, SE2, SE3, NW8 , SE4, SE5, SE6, SE7, SE8, SE9, SE10, SE11, SE12, SE13, SE14, SE15, SE16, SE17, SE18, SE19, SE20, SE21, SE22.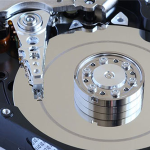 Hard Drive Data Recovery
Recovery of data from a faulty hard drive requires experience, specialist training and an excellent knowledge of how data is stored digitally on computer memory and hard drives.
There are five main types of hard drive data recovery:
Data recovery after hard drive free fall,

Data recovery after deletion / erasure,

Data recovery after spillage,

Data recovery after OS malfunction / unexpected shutdown,
L.K.Computers Laboratory hires most experienced hard drive recovery specialists and provides them with constant training working with our Partners to make sure the team is ready to deal with any hard drive recovery case.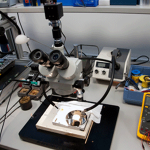 We do data recovery from malfunctioning, failing or faulty media:
USB Flash Driver/ Pendrive / Thumbdrive
[auction-nudge tool="listings"]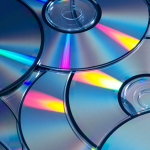 CD and DVD are fragile media. A few scratches here and there and they can easily become coasters on your table.
Scratches that are perpendicular (going from the center outwards) are generally less harmful or damaging than the scratches that go along the spiral. So if your CD/DVD has more of the latter ones, then the chances of recovering data from that CD or DVD may be bleak.
There are some ways to try to recover files from scratched medias.
Usually the best outcome is produced using combine techniques of hardware repair and specialized software to read and recover the data.
If you are not sure about performing the repair by yourself, just pop in.
We are here to help!