Tag:
SE12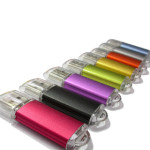 USB Flash Drive – data recovery
If your USB Flash Drive is no longer visible once you plug it in into USB port it doesn't always mean the memory chip in it is gone.
In fact once the memory chip is gone your data is lost forever, but most of the time it is not the chip that fails.
Just pop in so we can try to fix the connection of the PCB and USB plug and see if you can get your precious data back.


>Apple mac Repair Central London , Laptop Repair Central London , PC Data Recovery Central London , PC network installation London, Postcodes covered by our service: EC3, EC2, EC1, EC4, WC2, WC1, WC1T, Postcodes covered: SW12, SW13, SW11, SW2, SW3, SW4, SW5, SW6, SW8, SW1, SW14, SW15, SW7, SW20, SW9, SW16, SW17, SW18, SW10, SW19, Barbican , Belgravia , data recovery Bloomsbury , Central London data recovery, Clerken well , Covent Garden , data recovery Holborn , Moorgate , Shoreditch , data recovery in Soho , Tower Hill data recovery , West End , Noho data recovery, Knightsbridge data recovery, Kensington. Computer repair West London , hard disk data recovery Knightsbridge, Laptop Repair West London , PC Data Recovery in West London areas:Postcodes covered: W1, W10, W11, W12, W13, W14, W2,W3, W4, W6, W5, W7, W8, W9, Acton area data recovery , north circular road data recovery , Addlestone , Bayswater , Brook Green , Charlton data recovery , Chiswick computer repair , Ealing data recovery , data recovery service Elsham , data recovery Greenford , data recovery Hammersmith , Hanwell computer repair , Holland Park , Isleworth , data recovery Kensington and Ladbroke Grove, computer repair Marylebone , Mayfair , North Kensington and Notting Hill , Paddington Queens Park , Shepherds Bush , computer repair Strand and West Brompton, Apple repair Southeast London , Laptop repair London , PC Data Recovery London, network support london, computer repair central london , data recovery service in london Postcodes coverage: SW1, SE2, SE3, NW8 , SE4, SE5, SE6, SE7, SE8, SE9, SE10, SE11, SE12, SE13, SE14, SE15, SE16, SE17, SE18, SE19, SE20, SE21, SE22.