Hard Drive Recovery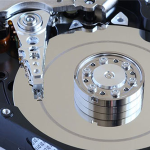 Hard Drive Data Recovery
Recovery of data from a faulty hard drive requires experience, specialist training and an excellent knowledge of how data is stored digitally on computer memory and hard drives.
There are five main types of hard drive data recovery:
Data recovery after hard drive free fall,

Data recovery after deletion / erasure,

Data recovery after spillage,

Data recovery after OS malfunction / unexpected shutdown,
L.K.Computers Laboratory hires most experienced hard drive recovery specialists and provides them with constant training working with our Partners to make sure the team is ready to deal with any hard drive recovery case.
An IT company or computer repair shop is NOT a data recovery company. But they can point the computer users in the right direction and introduce a good, reputable hard drive recovery company like ourselves.
How Does Hard Drive Data Recovery Work?
Hard drive data recovery process is very simple.
First, you can bring your hard drive and ask our Courier service to send your hard drive to us for a FREE quote and a FREE analysis. We can also collect your hard drive FREE of charge from any address in the UK. Just fill in the form below.
As soon as we can have a look into the hard drive, we assess the damage to the hard drive and email you a FREE assessment and a FREE quote.
Upon your approval, we will finalize the recovery and email you the list of recovered data.
If you are happy with the results, we will invoice you, you make a payment and we will send you the recovered data or you can collect the recovered data from our Welcome Desk in person.
FREE quotation and FREE assessment form


>Apple mac Repair Central London , Laptop Repair Central London , PC Data Recovery Central London , PC network installation London, Postcodes covered by our service: EC3, EC2, EC1, EC4, WC2, WC1, WC1T, Postcodes covered: SW12, SW13, SW11, SW2, SW3, SW4, SW5, SW6, SW8, SW1, SW14, SW15, SW7, SW20, SW9, SW16, SW17, SW18, SW10, SW19, Barbican , Belgravia , data recovery Bloomsbury , Central London data recovery, Clerken well , Covent Garden , data recovery Holborn , Moorgate , Shoreditch , data recovery in Soho , Tower Hill data recovery , West End , Noho data recovery, Knightsbridge data recovery, Kensington. Computer repair West London , hard disk data recovery Knightsbridge, Laptop Repair West London , PC Data Recovery in West London areas:Postcodes covered: W1, W10, W11, W12, W13, W14, W2,W3, W4, W6, W5, W7, W8, W9, Acton area data recovery , north circular road data recovery , Addlestone , Bayswater , Brook Green , Charlton data recovery , Chiswick computer repair , Ealing data recovery , data recovery service Elsham , data recovery Greenford , data recovery Hammersmith , Hanwell computer repair , Holland Park , Isleworth , data recovery Kensington and Ladbroke Grove, computer repair Marylebone , Mayfair , North Kensington and Notting Hill , Paddington Queens Park , Shepherds Bush , computer repair Strand and West Brompton, Apple repair Southeast London , Laptop repair London , PC Data Recovery London, network support london, computer repair central london , data recovery service in london Postcodes coverage: SW1, SE2, SE3, NW8 , SE4, SE5, SE6, SE7, SE8, SE9, SE10, SE11, SE12, SE13, SE14, SE15, SE16, SE17, SE18, SE19, SE20, SE21, SE22.