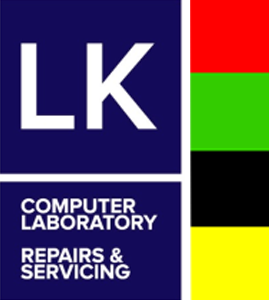 TERMS & CONDITIONS
THESE ARE THE TERMS AND CONDITIONS THAT APPLY TO ALL GOODS AND SERVICES SUPPLIED TO YOU BY L.K.COMPUTERS LTD.
IT IS IMPORTANT THAT YOU READ THESE TERMS AND CONDITIONS BECAUSE THEY INCLUDE EXCLUSIONS AND DISCLAIMERS IN RESPECT OF LIABILITY AND LOSS ARISING FROM THE GOODS AND/OR SERVICES SUPPLIED BY L.K.COMPUTERS LTD.
All contracts formed between L.K.Computers Ltd and users shall be governed by, and construed in accordance with English Law. Any disputes not resolved by the normal complaints procedure will be resolved exclusively in the courts of England and Wales under English Law.
These terms and conditions do not affect your statutory rights.
We have the right, at our discretion, to refuse to supply goods or services you order.
L.K.Computers Ltd has permission from the Customer to carry out the work on the equipment in need of repair.
Goods and services are subject to availability. If we do not supply the goods or services we will refund any money already paid. We will not be liable for compensation or damages if we do not supply goods or services.
We aim to deliver any goods or services within 14 days; however, deliveries may be subject to conditions outside of our control. All delivery times are approximate and we will not be held liable for any compensation or damages as a result of late or non-delivery.
Please check the goods or services on delivery. If goods or services are delivered damaged or faulty you must inform us within seven days of delivery and we will arrange collection and replacement at our cost. If you do not inform us within seven days we shall have no liability for goods or services said to be damaged on delivery. This does not affect your statutory rights.
The Customer will only own the goods once we have received payment in full. You will be responsible for the goods or services once delivery is made or delayed by you at delivery.
To return goods please follow the returns procedure detailed under the product Warranty Terms and Conditions. We do not accept liability for the cost of return, returns damaged in transit or not received by us. Refunds may incur a restocking fee and exclude postage and packaging fees and any advertising fees.
Every care has been taken in the preparation of any quote. However, as far as is permitted by applicable law, we disclaim all warranties, express or implied, as to the accuracy of information contained herein.
We do not accept any responsibility for any website not under our control, which may act as a portal for our site, or be connected by hypertext links from our site.
To qualify for our No-Fix-No-Fee policy, the customer must allow L.K.Computers Ltd sufficient time and access to the computer to diagnose and fix PC problems (this includes return-to-base PC repair). If the Customer does not allow sufficient time before a diagnosis can be made, they will be billed by the hour. It is at the technician's discretion whether or not a repair is possible. If the Customer decides not to proceed with a repair, they will be charged a diagnostic fee for diagnosing the problem.
In order for L.K.Computers Ltd to remain in business, payments must be made promptly. If an amount remains unpaid 30 days after the invoice issue date, 4% interest will be added for each week of non-payment. In case collection by legal or other means proves necessary, the client agrees to pay all fees incurred by that process. Please pay on time.
A deposit of 50% for goods and services over the amount of £300 are required before being carried out. Businesses are granted 30 days to pay outstanding invoices. Residential customers are required to pay by cash, cheque, bank transfer or credit/debit card upon completion or delivery.
All parts supplied by L.K.Computers Ltd are brand new, unless stated or requested by the Customer. Brand new parts usually come with a one year manufacturer's warranty, commencing from the date the item was purchased by L.K.Computers Ltd.
The warranty on any hardware will be voided if any sticker placed on the warrantable equipment is removed, broken or tampered with.
Equipment is only covered for faulty workmanship on parts, and for parts that fail due to manufacturing defects recognised by the component manufacturer. This warranty does not cover failure of equipment due to the system not being serviced adequately, or failure from "fair wear and tear". This warranty does not cover repairs for the replacement of parts due to incompatibility. The warranty holder will be liable to pay for these repairs.
Damage to a system or component supplied by L.K.Computers Ltd caused by power surges or spikes, including and not limited to mains power and telecommunications connections, or to other unspecified sources, voltage fluctuation, amperage fluctuation, rust or corrosion, are not covered under warranty.
Warranties do not cover loss or damage due to negligence, accidents, theft, flood, fire, earthquakes, electrical storms or any other act of God or any war related events.
L.K.Computers Ltd reserves the right to suspend or cancel warranties for failure to pay monies owing to us as a result of non-warranty work being carried out on a system at the request of the warranty holder.
All work is covered by a labour-only 30 day warranty. If the same problem re-occurs within 30 days of the original repair (stated on the invoice), L.K.Computers Ltd will only charge for any additional parts that may be required. This excludes faults caused by software, virus and end user errors.
Any repair performed on an item under warranty where no fault can be found, or the fault is not covered under warranty (i.e. software, virus, end user error or other non-warranty cause stated herein) a 'No Fault Found' fee may be payable by the warranty holder at the usual hourly rate.
The Customer shall where possible back up all data stored in the products to be repaired, and shall remove any removable media such as diskettes, CDs, DVDs or PC cards before delivering or returning the products for repair or replacement.
The Customer consents to L.K. Computers Ltd having all permissions required to access and deal with the Customer's data under the Genera Data Protection Regulations of the European Union."
L.K.Computers Ltd reserves the right to change these conditions at any time without notice.
Limitation of Liability: Limitation of Damages
In no event will L.K.Computers Ltd be liable for any indirect damaged whatsoever. The total liability of L.K.Computers Ltd to Customer under this Agreement shall in no event exceed the total sums paid by the Client to L.K.Computers Ltd. In cases where no payment has been made for a recovery service L.K.Computers Ltd's liability will not exceed the cost of the hardware sent for data recovery. L.K.Computers Ltd accepts no responsibility for loss or damage to customer property before or after it leaves our locations.
DISCLAIMER
L.K.Computers Ltd does not accept any liability for data or software which is lost, corrupted, deleted or altered during repair. The Customer accepts full responsibility for Customer software and data. L.K.Computers Ltd is not required to advise or remind Customers of appropriate backup and other procedures. L.K.Computers Ltd will not be liable for any damage caused to other equipment by goods supplied.
L.K.Computers Ltd does not accept responsibility for any damage resulting from viruses or other malware that may have been transmitted during servicing or which escaped detection. L.K.Computers Ltd have permission from the Customer to replace assemblies or components with devices of similar, or better, design and capability.
The Customer understands and accepts that some applications may no longer work properly after a repair, due to the installation of different hardware or software. It is the customer's responsibility to reconfigure or reinstall any such applications.