Personalized Learning Environment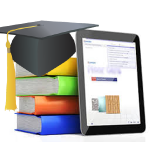 Personalized learning is built on the idea that each learner is unique and learns in different ways. This is called variability in learning.
To support all learners' unique needs and preferences, learning environments have to be flexible. It takes a process to transform learning environments and change learner and teacher roles. This process does not happen overnight.
We com forward the demand and offer Customized Deployment for Education suited to your needs.