iPod Headphones Socket Repairs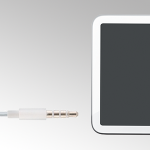 In the present, the demand for iPod headphones socket repairs is constantly growing.
This represents a huge issue, therefore have we, at L.K.Computers come with a long term solution that could solve this issue.
Our highly qualified employees are able to reverse-engineer the headphone jack socket and repair the 'right hand side channel' (R).
Additionally, we are able to repair the 'left hand side channel' (L) as well.
To show you, our appreciation and best quality guarantee, we offer a
Lifetime Warranty
repair on iPod headphone socket for an amazing price.
That means, that whenever your iPod breaks down, we are here to help you and offer you our proffesional service.