Tag:
wireless network setup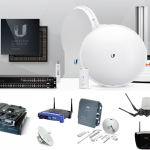 We specialise in all aspects of wireless and networking technologies including Wireless LAN and Outdoor Wi-fi, Private Networks .
At L.K.Computers, our qualified engineers design, supply, install and maintain innovative high performance wireless LAN, WAN & Wi-Fi networks for both large and small businesses across the UK and internationally.
Wireless communications are frequently becoming the solution of choice for businesses as they bring cost savings, reliability enhancement and open up new revenue generating opportunities.