Tag:
office network installation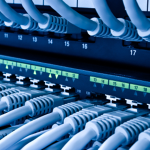 [metaslider id=1806]

Wired networks

L.K.Compters Ltd provides businesses with the network infrastructure they need to support their communications systems. Our comprehensive service includes design, provision, installation and testing of voice and data cabling using copper, optical and carrier services.
Our co-operation with the world's leading manufacturers gives us the ability to choose best fit solutions for our customers whether the installation is new or an upgrade of the existing network. Cost effective support packages and maintenance programmes ensure high levels of reliability going forward.
Installation is carried out by trained engineers who work in partnership with customers to minimise downtime on critical IT systems.