Full Office Support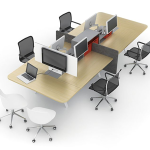 Our expert IT technicians based in London, provide solutions, health checks and regular maintenance tailored to your business needs.
We will undertake a thorough appraisal of your needs and current equipment and advise on the best package of office support.
We offer open, transparent and regular communication; all our costs are clearly laid out and contracted between us.
Our aim is to exceed our client's contracted expectations by delivering exceptional service.
In effect, we become your full-time IT Support department, assuming responsibility for your network and managing all day-to-day IT related tasks – allowing you to concentrate on your business.
We are equally conversant with all the major platforms.
Through regular health checks and routine maintenance, we aim to keep your systems running without glitches. However, when problems do arise, often from external sources – virus attacks, hardware faults, missing data, re-booting or internet connections – a phone call is all it takes to get our technicians on the case.