Android Devices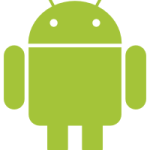 [metaslider id=1807]
We repair ALL Android devices.

We repair audio players, phones, phablets, tablets, netbooks and laptops.
We repair ALL brands.

Most common brands we repair:
Acer,
Archos
Arnova,
Asus,
Dell,
Evolveo,
Lenovo,
LG,
Google,
Hewlett-Packard,
Huawei,
Hudl,
HTC,
Meizu
Motorola,
nVidia,
Nokia
nook,
Oppo,
Prestigio,
Polaroid,
Samsung,
Sony,
Toshiba,
Xiaomi,
Most common types of repairs:
Liquid damage,
Screen Replacement
Straightening,
Software repairs,
Software upgrades,
Hardware repairs,
Motherboard repairs,
Motherboard diagnostics,
Motherboard replacement,
Motherboard diagnostics,
Component replacement,
Hard drive replacement,
Hard drive upgrades,
LCD replacement,
Back-light repair,
Chassis repair,
Chassis straightening,
Chassis replacement,
Internal cleaning,
Please check our e-Shop for pricing.